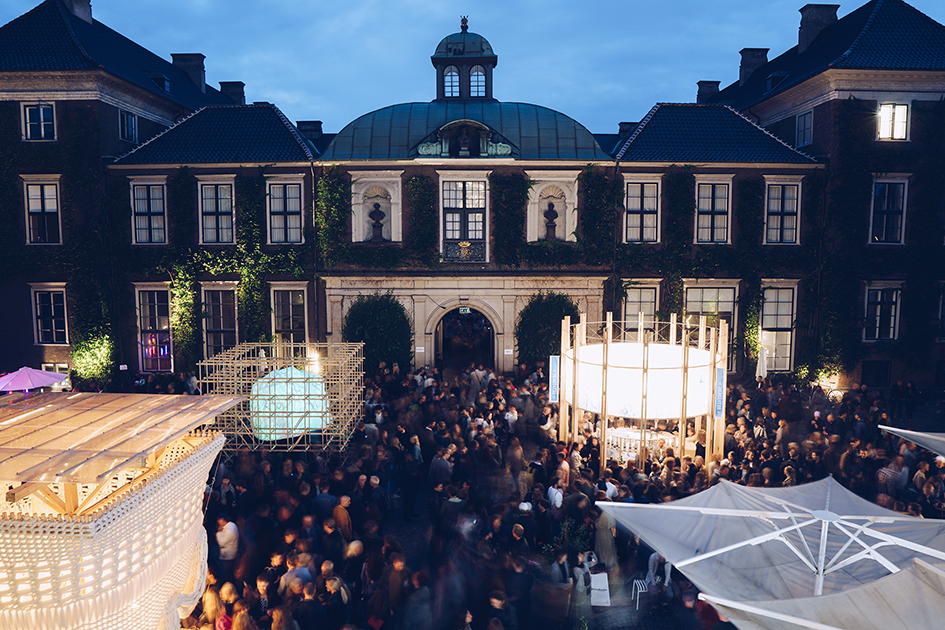 CHART 2019 at Kunsthal Charlottenborg
The seventh edition of CHART takes over Kunsthal Charlottenborg with exhibitions, art fair and an extensive live program.
Between August 30 and September 1, Copenhagen will yet again become the center of the Nordic art and design scene as CHART invites galleries, artists, designers, architects, collectors, curators and art and design enthusiasts of all ages for three days celebrating artistic practice. In addition to the contemporary art fair held at Kunsthal Charlottenborg and the design fair at Den Frie, CHART offers a number of exhibitions, performances, talks, concerts and film screenings.
ART FAIR
Drawing on the Nordic tradition of collaboration, CHART presents a collective exhibition of a wide selection galleries, with a contemporary focus across art and collectible design. Galleries will present an unprecedented amount of new works commissioned specifically for CHART as well as curated conceptual presentations.
Highlights include: a site-specific installation by Norwegian artist Ann Iren Buan, creating a distinct dialogue with the architecture of Charlottenborg through wall and roof hung sculptures (OSL contemporary); a presentation of all new works by two female Scandinavian artists in dialogue, Tove Storch and Miriam Bäckström (Nils Stærk); a presentation of four male artists with a feminist streak, tackling the male angst around today's striving modern gender-balanced society (Hverfisgallerí). Further info here.
FILM
'Blå Time' is a recurring film club at Kunsthal Charlottenborg founded by the artists Emma Rosenzweig (DK) and Albert Grøndahl (DK). At CHART, Blå Time's last four of sixteen films will premier, all of which were created by a heterogeneous group of international contemporary artists and unravel in consecutive loops of approximately two and a half hours.
The same Super8 camera has been passed between 16 artists, who each recorded a film on 1-4 film reels without editing the material. The films have been developed and will be shown in their raw, unedited form. The audience will bear witness to unexpected poetry and unplanned errors, presenting a breadth of experimentation and artistic research. The participating artists include: Jonathan Meese (DE), Ursula Reuter Christiansen (DK), Tal R (DK), Jockum Nordström (SE) and Emma Kohlman (US). Additionally, Swedish-Iraqi artist Marie Karlberg and Danish artist Alexander Tovborg perform live performances in connection with the screening of their films. Further info here.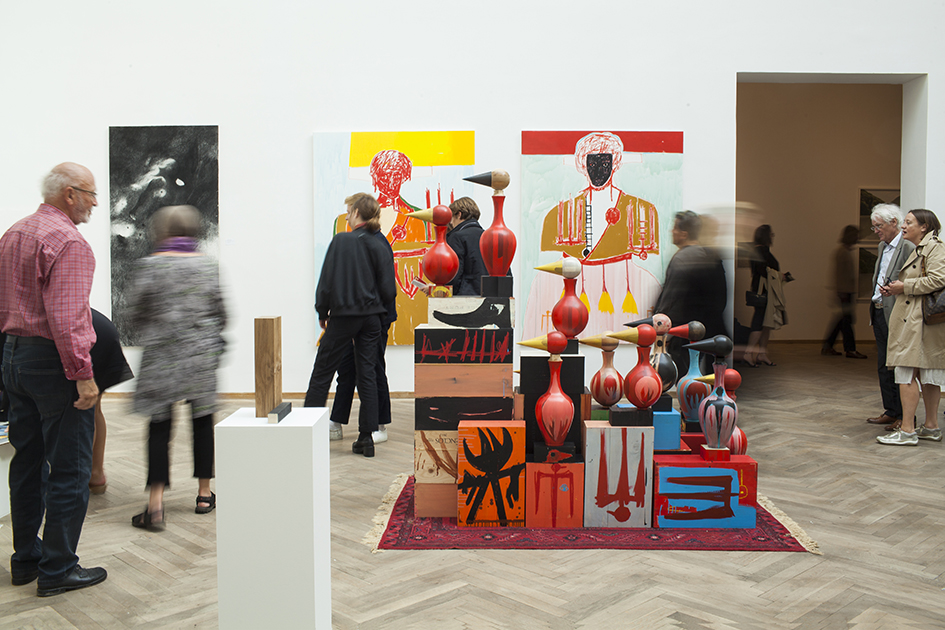 EXHIBITIONS
EMERGING
In 2019 the CHART programme will explore the theme 'materiality' – from literal materials and matter, craftsmanship and tradition, technology and processes, to physical presence, experience and interaction of the individual and the collective within the art environment.
The theme 'materiality' will be unfold through talent programs such as CHART Emerging and an architecture contest. For the third consecutive year Helga Christoffersen, Former Associate Curator at the New Museum, New York, and newly appointed director of Art Hub Copenhagen, will curate CHART Emerging, a group exhibition of visual artists working within the Nordic countries who have recently put forth a distinct position within the artist landscape. Further info here.
ARCHITECTURE
CHART Architecture is a competition for young architects to explore and challenge the crossovers between art, design and architecture through realizing temporary pavilions at CHART.
CHART Architecture intends to promote young, Nordic architects and explore the crossover between art, design and architecture. Five winning teams will challenge our understanding of architectural forms and materials with their pavilions SULTAN, SNUG AS A BUG IN A RUG, SALARIA PAVILION, ROCK PAPER CNC and CELL PAVILION. The pavilions will be shown in Charlottenborg's courtyards. Further info here.
LIVE
In the following, you can read about the highlights from CHART's live programme.
TALKS
In 2019, CHART takes a particular focus on the artists' voice to uncover what's behind their artistic processes. In a time where debates formats are firmly fixed and digital experience reign, CHART fosters an opportunity to experience intimate talks, where the audience can get up-close and personal to prominent contemporary artists and designers. This particular approach will allow for deeper reflections on materials, methods and the force behind a group of selected artists' practices.
Meet emerging Swedish artist Arvida Byström in dialogue with Canadian artist Chloe Wise about representation and figuration in the arts. Learn about Finnish artist Loji Höskuldsson and Danish artist Rose Eken practices in a conversation about 'the home'. Hear the Danish artist and designer FOS in the company of the Danish artist duo, Oliver Sundqvist & Frederik Nystrup-Larsen, in a performative lecture addressing the relationship between design and art. Participate in a discussion about performative design with Brazilian designer based in Norway Kiyoshi Yamamoto, Finnish designer/artist Milla Vaahtera, and Swedish designer Frederik Paulsen.
One of the US' most respected museums, the Nasher Sculpture Center based in Dallas will host a discussion in collaboration with CHART about the relationship between art, sculpture, and public space. Participants include Danish artist Nina Beier, British artist Martin Boyce and Michael Elmgreen from Danish-Norwegian artist duo Elmgreen & Dragset. Further info here.
PERFORMANCE
Josephine Philip and Hannah Schneider are two induviduals known in the world of popular music, having successful careers as both soloists and in bands such as Darkness Falls, AyOwa and the women's choir Korage. Since 2018, the two singers, have come together as the performance duo Philip | Schneider that engage the body, ears, and mind. Premiering at CHART 2019 is their performance Soil Water Sun: a new choral composition comprised of eight female voices and a growth laboratory developed in collaboration with Poppykalas, a Copenhagen-based design studio, creating a sensuous immersive installation. The work examines our implicit relationship in the cycle of nature, or distance from it, cultivating a space for contemplation and reflection. Further info here.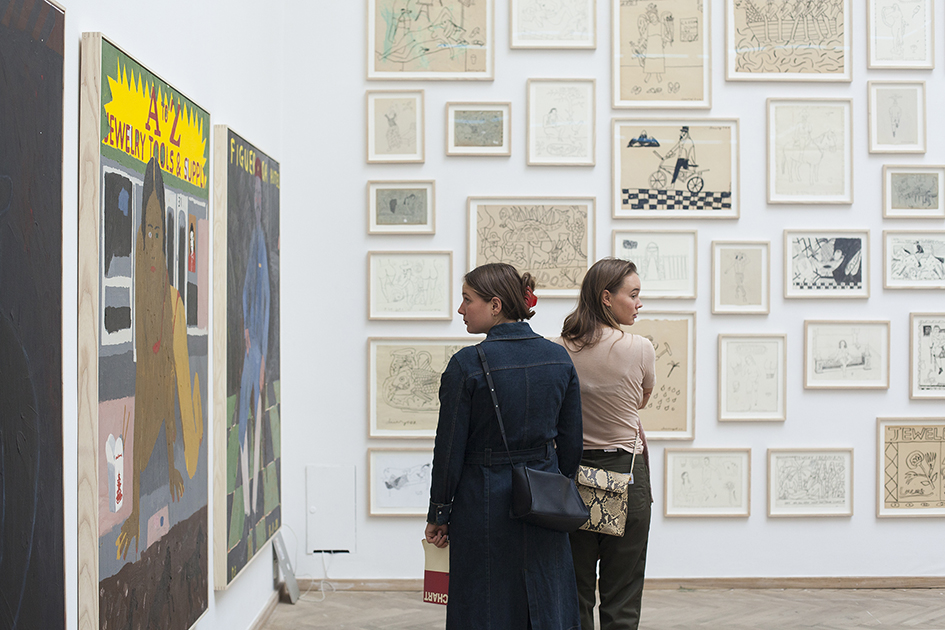 INFORMATION
The full schedule will be announced in August 2019. Subscribe to the CHART newsletter  at chartartfair.com and follow CHART on Facebook or Instagram to stay in the know.
Admission
One day ticket – 120 DKK
Three day ticket – 225 DKK
One day ticket, student or senior with a valid ID – 65 DKK
Children 0-16 years old – Free
Tickets cover both fairs and the public programme is free.
Opening hours (fairs)
Friday, 30 August
15:00 – 16:00 (VIP)
16:00 – 20:00
Saturday, 31 August
11:00 – 12:00 (VIP)
12:00 – 18:00
Sunday, 1 September
11:00 – 12:00 (VIP)
12:00 – 17:00