Kunsthal Charlottenborg initiates collaboration with Gyldendal and Apollo Bar
In collaboration with Gyldendal and Apollo Bar, Kunsthal Charlottenborg invites you for eight evenings with live talks, performances, guided tours of the current exhibitions, author meetings and long table dinners. Charlottenborg Live takes place every Wednesday from October 23 - December 11, 2019.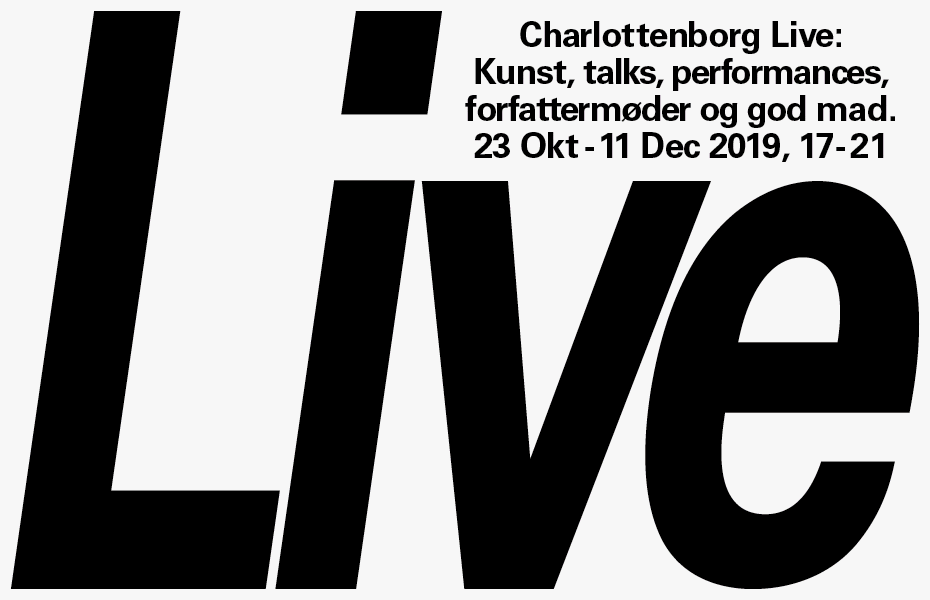 At Charlottenborg Live you can, amongst other things, experience a talk with the German artist Vika Kirchenbauer, you can hear Simon, particpate in the opening of Copenhagen Short Film Festival, and you can experience a conversation about porn and freedom of speech between the Danish author Knud Romer and the Danish rapper Nikoline.
Also, there will be free guided tours of the exhibition Art & Porn as well as performances in the Czech artist Eva Koťátková's first solo exhibition in Scandinavia.
A number of leading Danish writers, who are all current with book releases this fall, are also invited to perform. The author meetings will be in Danish. You can participate in the long table dinners and author meetings at Apollo Bar for DKK 100. Buy your ticket here.
Wednesday evening the admission is free at Kunsthal Charlottenborg.
Read more about the events on Facebook.