CPH:DOX at Kunsthal Charlottenborg
From Wednesday 18 March through Sunday 29 March, Kunsthal Charlottenborg transforms into the head quarter for the documentary film festival CPH:DOX. During the festival, you can experience film screenings, concerts, talks and the exhibition 'DIS presents: What Do People Do All Day?' opening 19 March.
You can access further info about the different activities at Kunsthal Charlottenborg in CPH:DOX's programme here. The international documentary film festival's takeover of Kunsthal Charlottenborg also means different opening hours and admission fees regarding the exhibition.
Opening hours during the festival
The opening hours during CPH:DOX will differ from Kunsthal Charlottenborg's regular opening hours. Kunsthal Charlottenborg will be closed 10-17 March during constructions of the exhibition spaces. When the festival opens Wednesday 18 March, we are open every day including Mondays. Furthermore, our openings hours are extended – generally, we are open every day from 10am-10pm, and in this period, you can experience the exhibition DIS presents: What Do People Do All Day?. In connection with special events, some days we open earlier or close later. Further information about this can be accessed in CPH:DOX's programme here.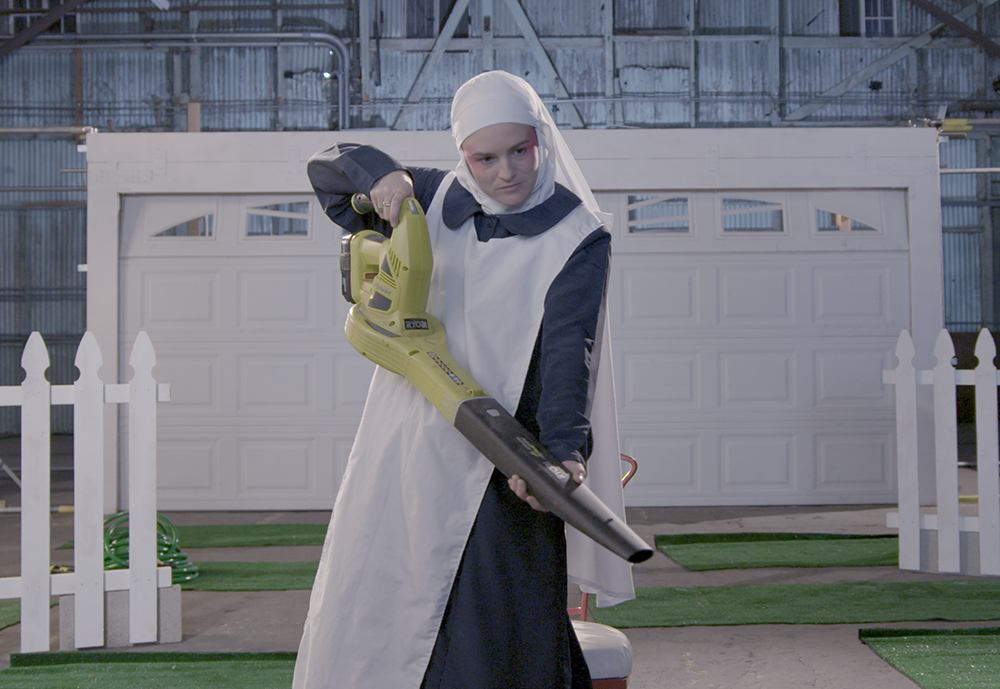 DIS during CPH:DOX
The exhibition DIS presents: What Do People Do All Day? opens as a part of CPH:DOX and shows a selection of spectacular video works from the newly developed video platform dis.art as well as cinematic settings and installations that question the future of society. One of the works is the film GARAGE that is nominated for CPH:DOX' New:Vision Award. Also, co-founder of DIS, Lauren Boyle, is the host for the CPH:CONFERENCE Documenting the Future 27 March, where she can be experienced in a conversation with artists and Professor at The Royal Danish Academy of Fine Arts, Simon Dybroe, who also participates in the exhibition with his newly commissioned episodic series What Do people DO All Day? from where the title of the exhibition is taken from. Then exhibition is curated by DIS in collaboration with Kunsthal Charlottenborg, Tranen and CPH:DOX and the opening takes place Thursday 19 March 5-10pm. Further info about the exhibition here.
Free admission for DIS presents: What Do People Do All Day?
During the festival, admission is free for the Kunsthal Charlottenborg and our exhibition DIS presents: What Do People Do All Day?. For most film screenings and events, tickets or entry fees can be purchased at the entrance at Kunsthal Charlottenborg or at CPH:DOX's website here.
Official opening party at Kunsthal Charlottenborg
The festival opens at Kunsthal Charlottenborg with a big opening party Friday 20 March from 10pm, with the film 'Lisbon Beat' and following DJ-set by Dj Nigga Fox. Further info here.
Image: Olivia Erlanger & Luis Ortega Govela, GARAGE, 2019.