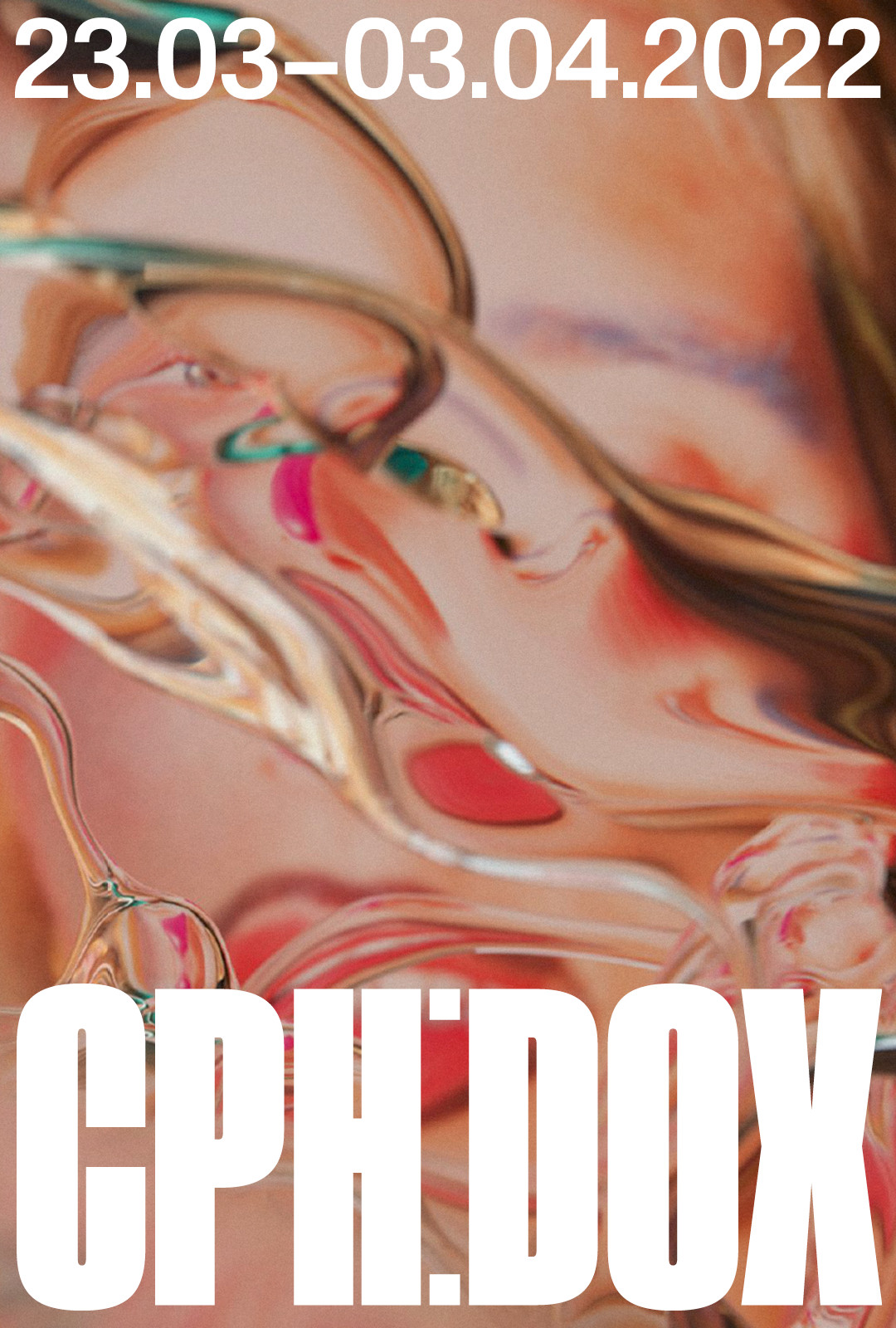 CPH:DOX finally returns to Kunsthal Charlottenborg
After two years of pandemic, Kunsthal Charlottenborg turns as tradition into the headquarter of CPH:DOX, Copenhagen International Documentary Film Festival, 23 March – 3 April 2022. During the festival, experience the new exhibition New Red Order Presents: One if by Land, Two if by Sea as well as a selection of film screenings, debates, VR-works and concerts at Kunsthal Charlottenborg.
Exhibition with New Red Order
Kunsthal Charlottenborg has invited New Red Order to curate an international group exhibition and a brand new film programme on the occasion of CPH:DOX. The exhibition occupies the entire north wing and connects artists, works and experiences from different places around the world including California, Canada, Greenland, Hawaii and Scandinavia.
During CPH:DOX the entrance to the exhibition is free and it is open every day Monday-Sunday during the festival at 10-20. The opening of the exhibition New Red Order Presents: One if by Land, Two if by Sea is Wednesday 23 March at 17-20. The exhibition is on view 23 March – 7 August 2022 at Kunsthal Charlottenborg. Further info here.
TED Talks on Acid + CPH:DOX opening party
Artist group New Red Order presents a wild and unruly live event across formats in Social Cinema, followed by the CPH:DOX opening party at Kunsthal Charlottenborg.
TED Talks on Acid (TToA) is an innovative live event format that weaves between public assembly, academic symposium, music and film festival and artists talk. Artists, activists and academics share the line-up with rappers and noise musicians in order to present a discursive and hopefully hallucinatory trip to questioning the ongoing legacy of Danish colonialism in all of its forms. Contributors in alphabetical order: Sean Connelly, Mathias Danbolt, Katrine Dirckinck-Holmfeld, Marie Kølbæk Iversen, Lars Jensen, Lars Bang Larsen, Asmund Mikkelsen, Virgil B/G Taylor, Uyarakq, and others.
Hosts: Mathias Kryger and Irene Campolmi. After the event CPH:DOX will kick off their opening party.TED Talks on Acid takes place March 25 2022 at 21.30-23.30 at Kunsthal Charlottenborg. Further info here.
Debate major social issues at Social Cinema 
Kunsthal Charlottenborg has in collaboration with CPH:DOX curated a special program, that can be experienced from 28-30 March   in Social Cinema.
State censorship and independent media in Russia. Politics of climate change, female activists, and the Green New Deal in the US. Young people's mental health and dreams for the future in East Greenland. These are some of the topics that will be explored at Kunsthal Charlottenborg in relation to screenings of 'F@ck This Job', 'To the End' and 'Tsumu – Where Do You Go With Your Dreams' at the SOCIAL:CINEMA. Read more about the films and events here cphdox.dk/society/
The SOCIAL:CINEMA is developed and presented in cooperation with the Capital Region of Denmark, Human Rights Watch, IMS (International Media Support), Red Cross and the Danish Refugee Council.
Opening hours and admission during CPH:DOX
Kunsthal Charlottenborg will be closed from 14-22 March during the installation of CPH:DOX. During the festival that takes place from 23 March —3 April, Kunsthal Charlottenborg is open every day Monday-Sunday from 10.00 until late. Closing hours may vary but the exhibition with New Red Order is open every day until 20.00.
The admission is free at Kunsthal Charlottenborg during CPH:DOX including the exhibition New Red Order Presents: One if by Land, Two if by Sea. It is however necessary to buy a ticket for most film screenings and events in relation to CPH:DOX. Further info here.