Free guided tours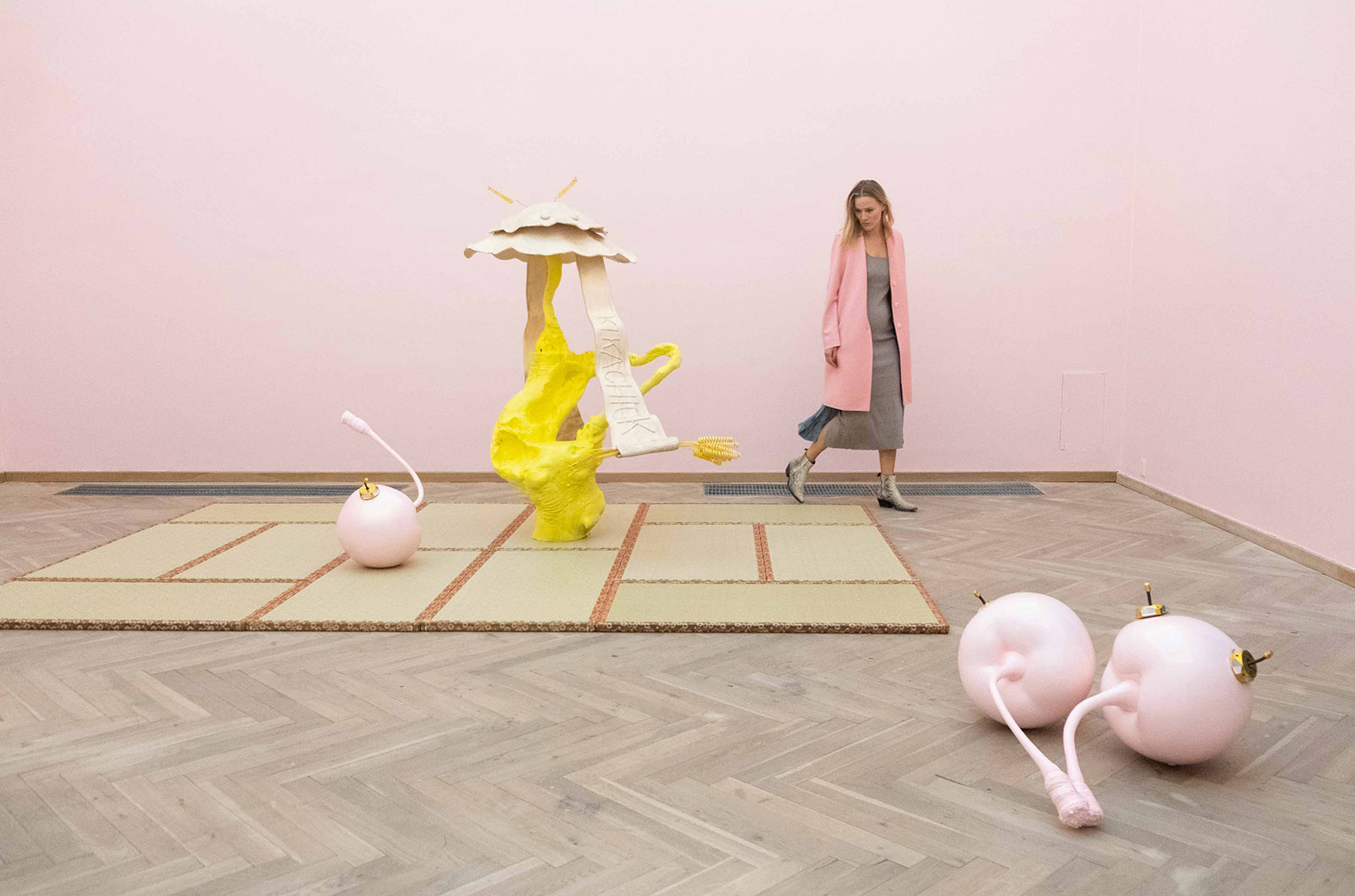 This Autumn, join us for free guided tours every Wednesday.
Join us for a free guided tour at Kunsthal Charlottenborg, where an art host will introduce the current exhibitions: Post Capital, Art and the Economics of the Digital Age, Asia One by Cao Fei and Digital Matters by Honey Biba Beckerlee.
The tours will take place every Wednesday at 18.00 from 19 October until 21 December 2022.
About the three current exhibitions:
The group exhibition Post Capital, Art and the Economics of the Digital Age brings together works by 21 artists in a wide range of forms of expression. The works revolve around the nature of production, consumption and wealth and the inherent paradox within a capitalist system that is both dependent upon and threatened by technological progress.
The exhibition Asia One by artist Cao Fei reflects on the extensive changes and developments taking place in Chinese society, shaping her generation. The exhibition presents two film works that portray a China torn between past and present, history and the longing for the new. With Asia One, Cao Fei mixes social commentary, popular aesthetics and references to surrealism and documentary elements.
Honey Biba Beckerlee's exhibition Digital Matters examines connections across geology, technology and biology, and maps the movement of elements from nature into the computer and further into the human body. Through her works of i.a. cable reels, digital waste, wires and server racks, Biba Beckerlee focuses on the connection between minerals, people and technology and how demanding the digital age is of basic elements.
The guided tours starts at 6pm and will last an hour. The tours will be in Danish.
The admission and the guided tour is free.