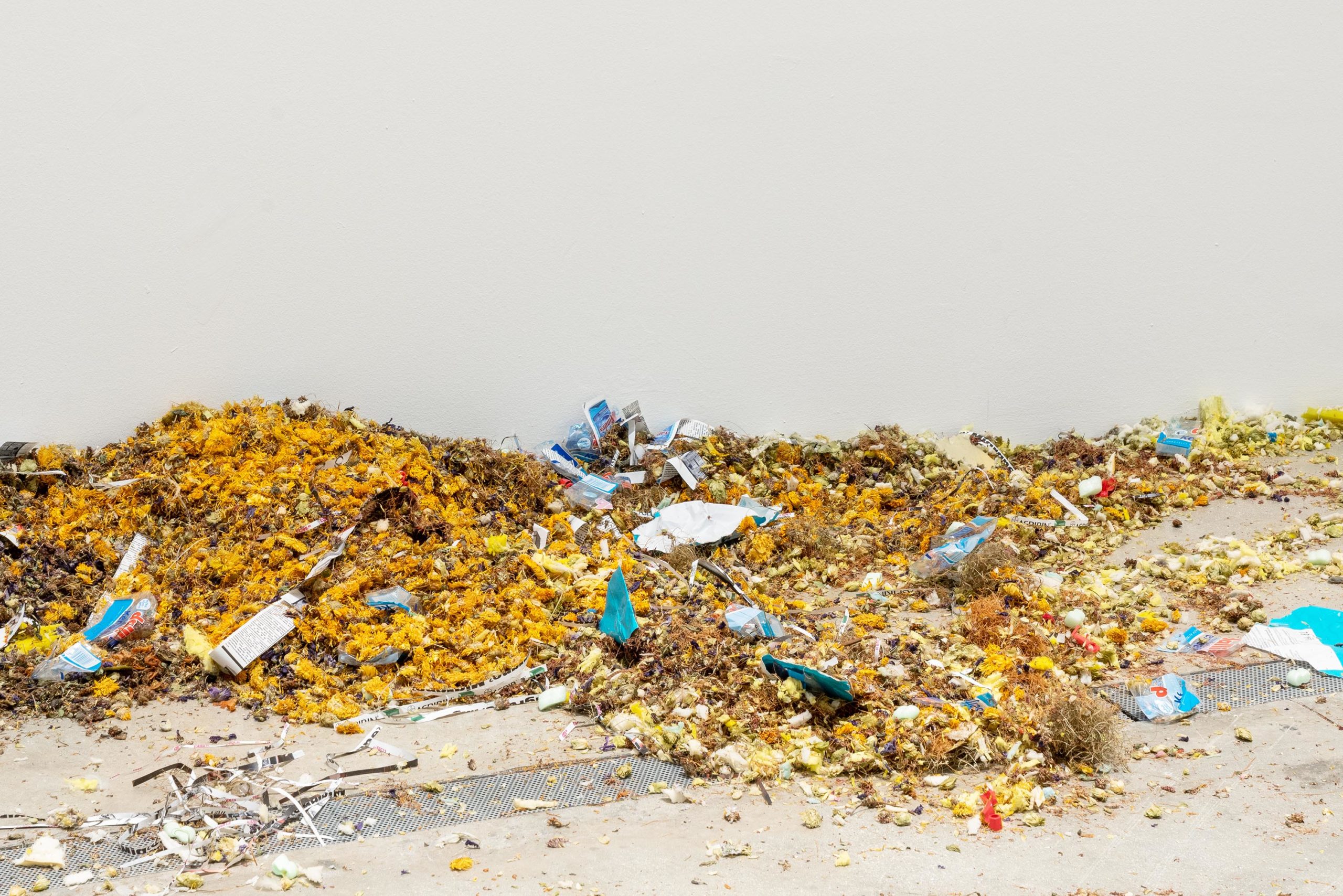 Fourteen contemporary artists create works inspired by Charlottenborg's history
Kunsthal Charlottenborg celebrates its 140th anniversary in 2023. The occasion is marked by this autumn's major exhibition Full of Days, which presents a range of all-new, specially commissioned works that respond directly to Charlottenborg's history as an exhibition venue with no collection and no historical archive.
Opening Friday 29 September, the exhibition Full of Days at Kunsthal Charlottenborg will feature a series of entirely new works by specially invited artists from Denmark and abroad. Each of them has been inspired by the venue's past, thereby paying tribute to the very purpose for which the building was originally created: to show the art of the time.
The new commissions are presented side by side with a selection of carefully curated historical works as well as images from Kunsthal Charlottenborg's past. This interweaving of different voices and temporalities emphasises how history writing always depends on the narrator. At the same time, it creates the starting point for an exhibition that embraces the disordered accumulation, shifts and cyclic returns that define the exhibition building's 140 years of history. The show forges intuitive links and connections, and traces affinities and idiosyncrasies between art, people and events from different times, to outline one among many possible portraits of the venue – one which eschews a straightforward linear narrative.
Finn Reinbothe has worked with found objects from Charlottenborg's attic and Maryam Jafri has made a replica of a column installed upside down with reference to the original neo-classical architecture of the Exhibition Building. Simon Dybbroe Møller's installation featuring six compact shower cubicles is inspired by the public unisex shower facility presented by Poul Gernes at the exhibition Festival 200 in 1969. The history of the exhibition building is also the starting point for Emil Elg's new work, which explores the history of Queen Charlotte Amalie, who gave her name to Charlottenborg Palace, the Kunsthal and the largest city on the Caribbean island of St. Thomas, which was once part of the Danish West Indies.
Questions about time as well as transience and archiving can be experienced in the works of Eva la Cour, Jason Dodge and Benedikte Bjerre. In a sound work, Louise Alenius has reworked six etudes that are intertwined with each other and punctuated by long silences, weaving in and out of the room, as if they were auditory ghosts, while Isabel Lewis & Dirk Bell's mobile canvases with baroque-inspired motifs will move around in a choreography in the exhibition. In Asta Lynge's video work, viewers embark on a slowed down drone journey through Kunsthal Charlottenborg, which is immersed in an audio tapestry that blends echoing footsteps, smashing obstacles, and zombie screeches borrowed from the popular survival horror game Resident Evil. With astrology, Valentina Desideri & Denise Ferreira da Silva apply a spiritual perspective to the building and Sahar Jamili has created an installation with inspiration from Charlottenborg's historical exhibitions which exoticised non-Western cultures.
In a banner, the design collective Åbäke celebrates a selection of artist associations that have exhibited at Charlottenborg over time, and Henrik Plenge Jacobsen has created a series of new prints based on documentation of historical works by, among others, Edvard Munch, Anna Ancher and Marina Abromovic, who have previously exhibited at Kunsthal Charlottenborg.
Furthermore, Full of Days presents a selection of historical photos and other archival material that forms a recurring element throughout the exhibition designed by collective Stanza. The archive material delves into a succession of prominent events from Charlottenborg's history: from the vernissage of the Women's Exhibition XX (1975) to a Nazi architecture exhibition (1944), reaching further back to the installation of Rodin sculptures (1930), the local department store Magasin du Nord's annual carpet exhibitions (1898–1929) and more.
Alongside the new works by contemporary artists, the show will also include a selection of historical works: Gunnar Aagaard Andersen, Pia Arke, Nina Beier, Yvette Brackman, Anne Marie Carl-Nielsen, Claus Carstensen, Ursula Reuter Christiansen, Inge Ellegaard, Olivia Holm-Møller, Asger Jorn, Per Kirkeby, Arthur Köpcke, Marie Luplau, Susanne Mertz, Lee Miller, Ursula Munch-Petersen, Emilie Mundt, Palle Nielsen, Astrid Noack, Lene Adler Petersen, Franka Rasmussen, Nina Sten-Knudsen, Susanne Ussing and others. Finally, visitors can experience On Kawara's epic work One Million Years: Past and Future that frames the temporal investigations of the show.
Full of Days is curated by Julia Rodrigues and Francesca Astesani (South into North).
The exhibition is supported by the 15 June Foundation, the Augustinus Foundation, the Axel Muusfeldt Foundation, the Beckett Foundation, the Obel Family Foundation, the Knud Højgaard Foundation, the Danish Arts Foundation, the William Demant Foundation, and the Aage and Johanne Louis-Hansen Foundation.
Practical information

Full of Days – Charlottenborg Jubilee
30 September 2023 – 14 January 2024
Official opening: 29 September at 17.00–22.00
Kunsthal Charlottenborg, Kongens Nytorv 1, 1050 Copenhagen K
Admission to the official opening is free
Further info here