Exhibition at Q for Freshmans at the Academy of Fine Arts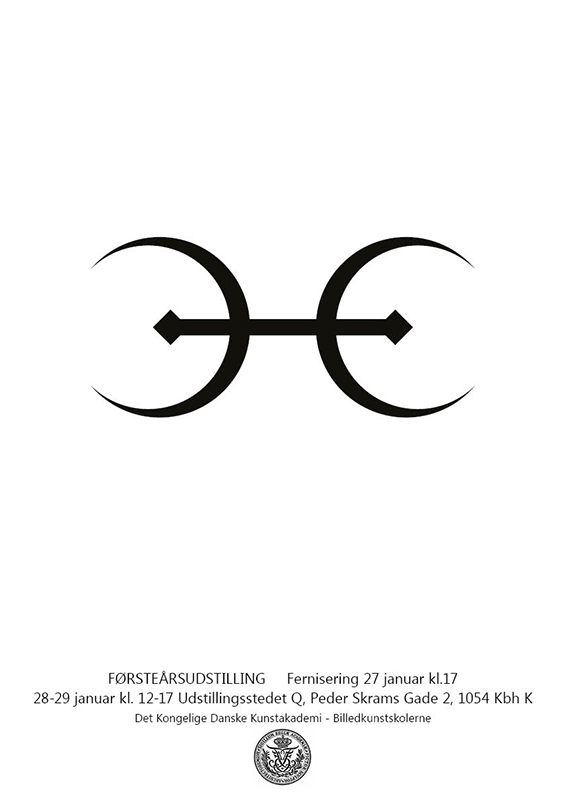 On Friday January 27, 25 artists present works at the opening of the annual exhibition for freshmans at the Academy's Schools of Visual Arts.
This year's Freshman Exhibition can be experienced at the students exhibition space Q on Peder Skrams Gade 2, where it is on display from January 28-29. The opening of the Freshman Exhibition 2017 is Friday January 27 at 5pm. The opening is free and open for all.
The artist exhibiting are:
Casper-Malte Augusta, Martin Brandt Hansen, Frederik Exner Carstens, Søren Frederik Petersen, Mads Hyldgaard Nielsen, Ida Hy, Simon Jakobsson, Bjarke Jepsen, Ville Laurinkoski, Nellie Lindquist, Marine Morel, Anna Munk, Kristian Alexander Norden Minthe, Helene Norup Due, Aske Høier Olsen, Kristine Karlshøj Leopold Petersson, Simin Stine Ramenazali, Adele Marie Rannes, Ida Raselli, Miki Skak, Kristine Stage, Sofia Luna, Aske Thiberg, Christian Vindelev, Victoria West.