Funding of Kunsthal Charlottenborg in millions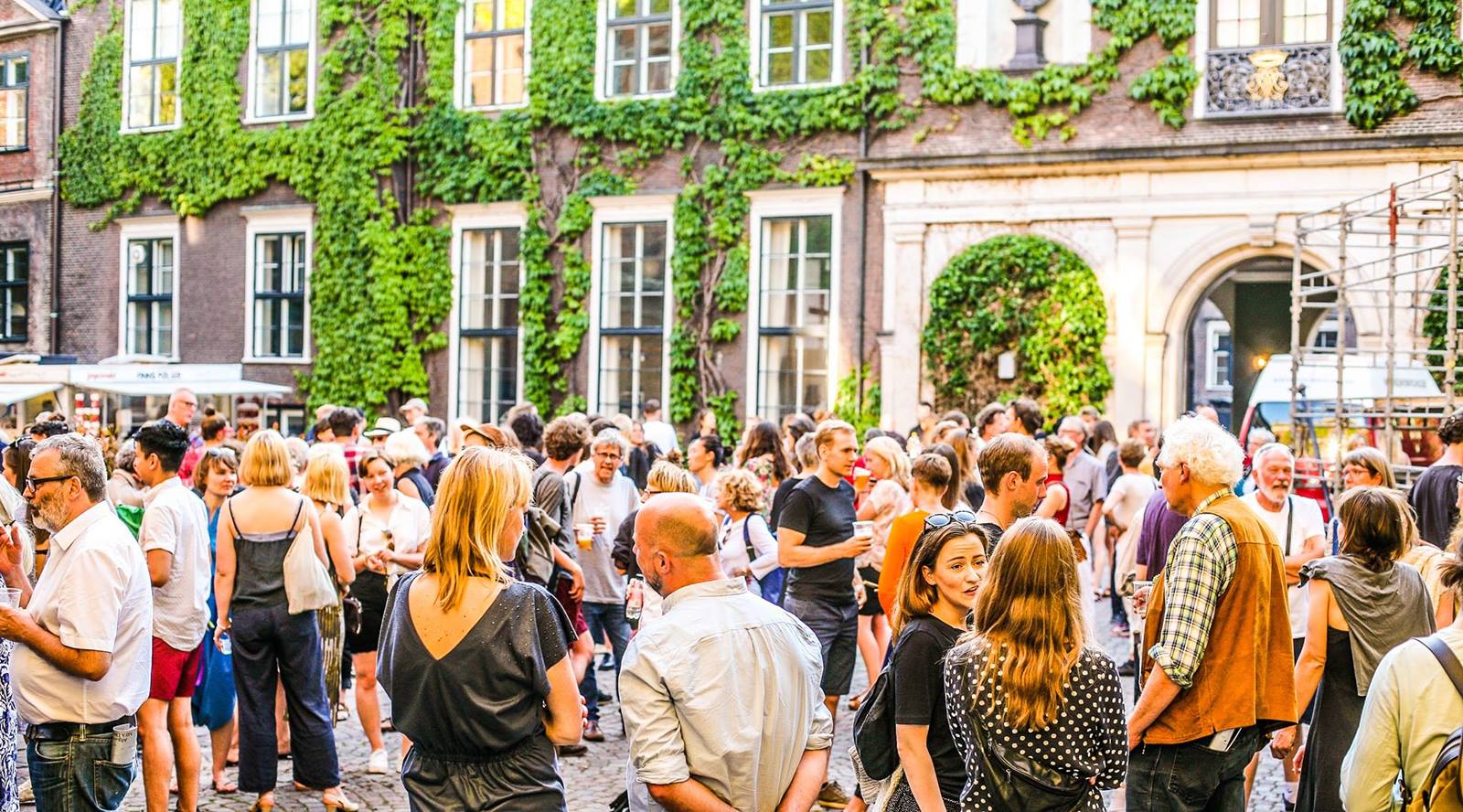 A number of private foundations and Danish Arts Foundation provides significant financial support for Kunsthal Charlottenborg after year of progress.
Close to 4,5 mio. DKK, has so far been donated from the foundations Danish Arts Foundation, Det Obelske Familiefond, Augustinus Fonden, Knud Højgaards Fond, 15. Juni Fonden, Oticon Fonden, Konsul George Jorck and Hustru Emma Jorck's Fond as well as the Beckett-Fonden for the 2017 exhibition programme and other activities at Kunsthal Charlottenborg.
Director of Kunsthal Charlottenborg, Michael Thouber, states:
"We are proud of the confidence shown to us by the foundations. With the support Kunsthal Charlottenborg has received, we are able to expand the high professional level, with which we exhibit both upcoming talents, leading Danish artists as well as bring international stars to Copenhagen."
The support given to Kunsthal Charlottenborg follows a year of great progress. In 2016, the number of visitors was more than 65.000, an increase of 15 % since 2015, which was in itself a record-breaking year. The number of visitors on Kunsthal Charlottenborg's social media have likewise experienced great progress in 2016 with a total reach of 600.000 people on Facebook while the exhibition space has experienced an increase of 60 % in followers on its Instagram.
The development for 2017 seems just as promising, with number the number og visitors for the first two months being four times that of the same period last year. These results have been achieved at the same time as the exhibition hall has maintained a high level of professional ambition when it comes to exhibitions and events on an international level.
EXHIBITION HALL FOR THE NEXT GENERATION
Since 1883, Kunsthal Charlottenborg has been one of the leading institutions for contemporary art in Denmark. Since its construction, the exhibition space has had a particular focus on the development of young talents. An ambition that has been strengthened since the merger with The Royal Danish Academy of Fine Arts, Schools of Visual Art in 2012.
Kunsthal Charlottenborg is part of a palace founded on grand ambitions and an international outlook, which is the heritage new donations will carry forward. On that foundation, Kunsthal Charlottenborg has the ambition of becoming the exhibition space for the next generation.
Director of Kunsthal Charlottenborg, Michael Thouber, comments:
"The promise of being an exhibition space for the next generation is a promise of a high professional level of ambition, combined with an international outlook and a highly audience-minded focus. It is the general education of future generations and the development of new artistic talents, we have received funding for. The spirit of the times shall be visible in new ways and in new perspectives at Kunsthal Charlottenborg".