Frederik Bille Brahe opens new bar and dining place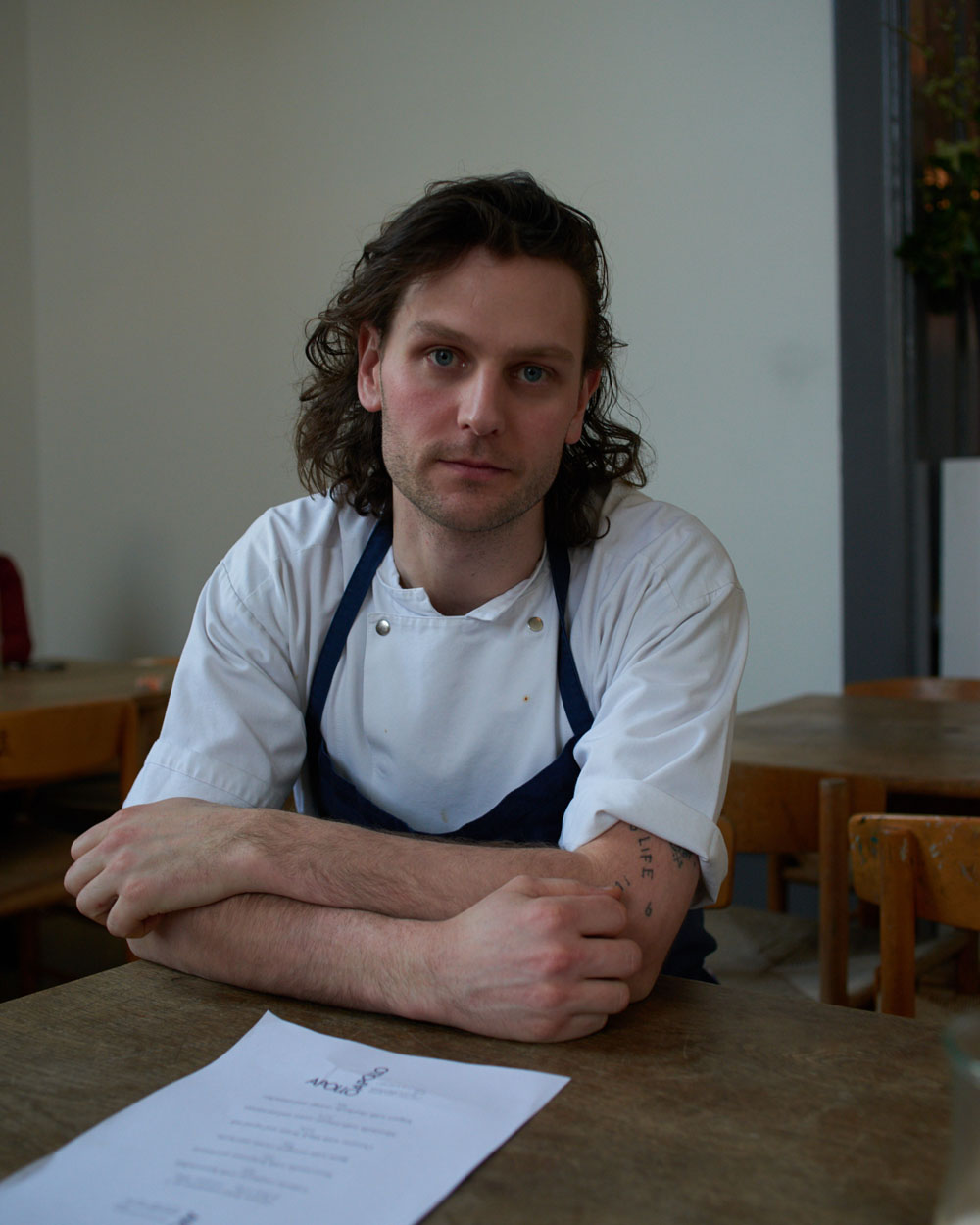 After a long search for the right partner, Kunsthal Charlottenborg has contracted the creative chef Frederik Bille Brahe for a new bar and canteen. On April 27, Apollo Bar opens, but as soon as Wednesday, March 29 the associated canteen opens.
Kunsthal Charlottenborg has, after a long selection process, finally found the right restaurateur. The choice fell on chef and creator Frederik Bille Brahe, who owns the popular café Atelier September on Gothersgade in Copenhagen and who was also behind the successful restaurant Havfruen in Nyhavn.
APOLLO BAR
From the beginning of April, Frederik Bille Brahe opens the new canteen and later the new bar Apollo at Kunsthal Charlottenborg. Frederik will take over the former café space, located adjecent to the courtyard, where the kitchen of Apollo Bar will be open from morning to late afternoon every day, and will furthermore function as evening restaurant from Thursday to Saturday.
APOLLO CANTEEN
As a prelude to the opening of Apollo bar, Frederik revives the canteen, previously used by the students at the art academy. The canteen of Apollo Bar will offer delicious and healthy lunch every day, with a choice between today's vegetarian / meat dish where ecology and vegetables are paramount. The canteen is a social space that is created with the dream of both offering students a cheaper and nutritious lunch, but also about being open and accessible to the public on weekdays between 11.30am and 2pm.
"We see him as the perfect fit. He is creative and has a special sensibility for the spirit of both the kunsthalle and the art academy."
THE PERFECT MATCH
Choosing a new restaurateur Kunsthal Charlottenborg had a strong desire to see a new restaurateur not only serve food and drinks, but also share the ambitions and visions of the kunsthalle.
At the same time, the new bar/dining place should meet the needs of not only the guests of the kunsthalle, but also the needs of the students and employees of the art academy, which are part of the same organization.
Director of Kunsthal Charlottenborg, Michael Thouber comments on the choice and collaboration:
"It is a pleasure to have Frederik Bille Brahe as our new restaurateur at Kunsthal Charlottenborg. We see him as the perfect fit. He is creative and has a special sensibility for the spirit of both the kunsthalle and the art academy. And he is an amazing chef that – in the same way as the art we exhibit – represents both international visions and renewal. We have already experienced having our culinary horizon expanded several times in Frederik Bille Brahe's kitchen, which is why we are proud that Frederik will continue his work here at the kunsthalle."
BAR & CANTEEN AT A KUNSTHALLE
Frederik Bille Brahe comments on the opening: "It is very personal satisfying for me to be able to open at Charlottenborg. I have always admired the art world and believed, in my younger years, that was the way I was headed. I later found that food – and creating dining experiences with intimacy and atmosphere – was art for me. When the mountain won't come to Frederik – Frederik must go to the mountain. It might be a bit controversial, but with great humility, I fell that Apollo Bar is opening in the right place, and I am pleased to open the doors to the space we have created and which I hope will come to life with a lot of lovely people."
FACTS ABOUT APOLLO BAR & CANTEEN
Apollo Bar
Kitchen is open:
Monday – Friday & Sunday 8am – 5pm
Thursday – Saturday 8 am – 12am
Apollo Bar's Canteen
Monday – Friday 11.30am – 2pm
Kunsthal Charlottenborg, Nyhavn 2, 1051 København K
Opening reception for Apollo Bar
Thursday April 27, 5pm – 10pm