Kunsthal Charlottenborg presents central art work from documenta highlighting the current refugee– and debt crisis in Europe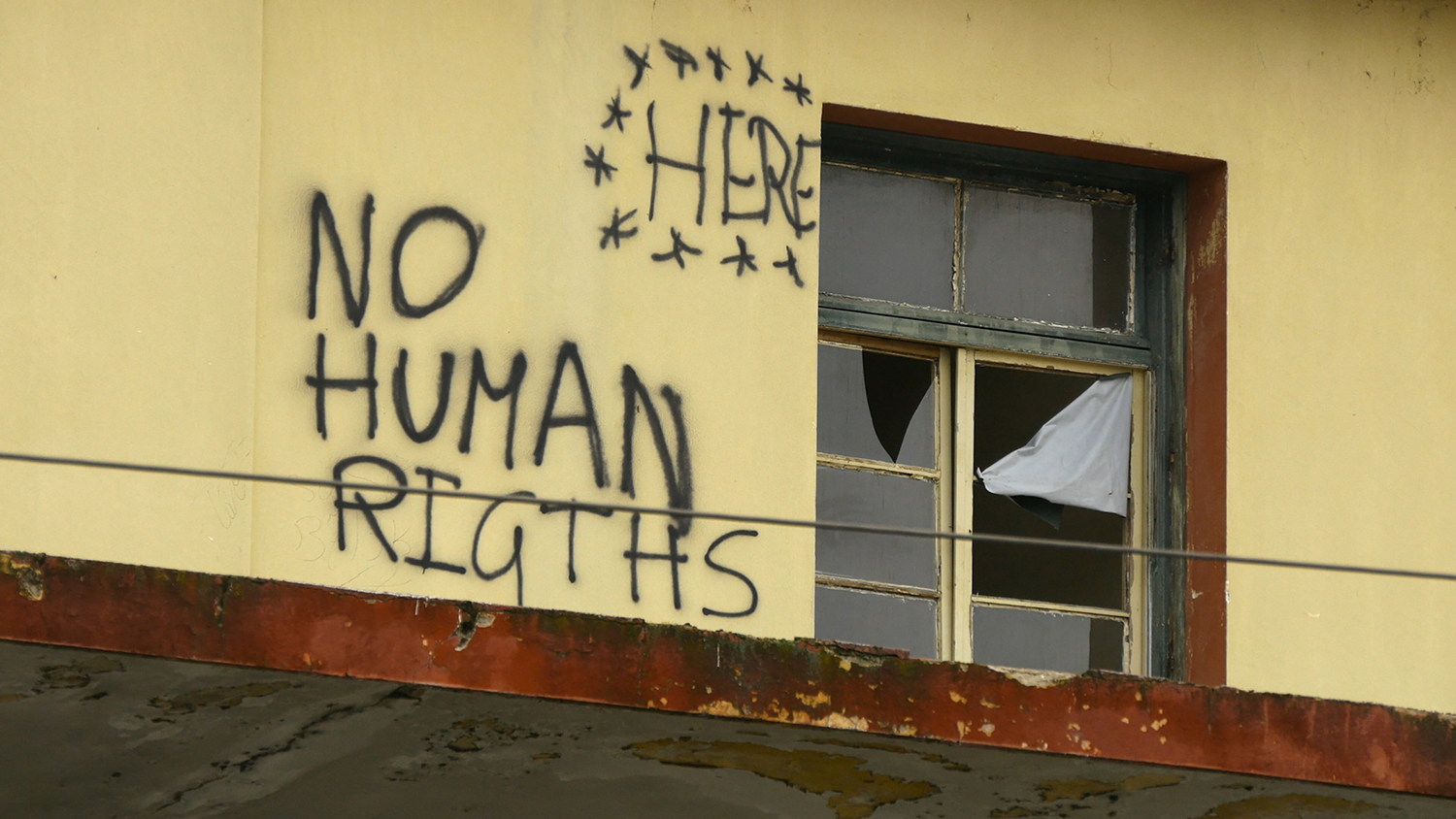 The European humanitarian crisis is the central narrative in the German born artist Angela Melitopoulos' comprehensive video- and sound installation 'Crossings', which is presented for the first time in Scandinavia from 22 November 2018 at Kunsthal Charlottenborg.
Angela Melitopoulos, a professor at the Royal Danish Academy of Fine Arts' Schools of Visual Arts, presents her comprehensive video works globally. Her piece Crossings is co-funded between Kunsthal Charlottenborg and the Royal Danish Academy of Fine Arts' Schools of Visual Arts together with documenta 14 in Kassel. Kunsthal Charlottenborg can now premiere the work in Scandinavia, which was appointed by critics as one of the central contributions to last year's documenta-exhibition.
Crossings is a four-channel video and sixteen-channel audio installation, which composes a narrative about war, forms of slavery past and present and ecological disasters. It focuses on delirious conditions of realities emerging in the current state of debt crisis in Greece, where deregulations create a civil war among its citizens.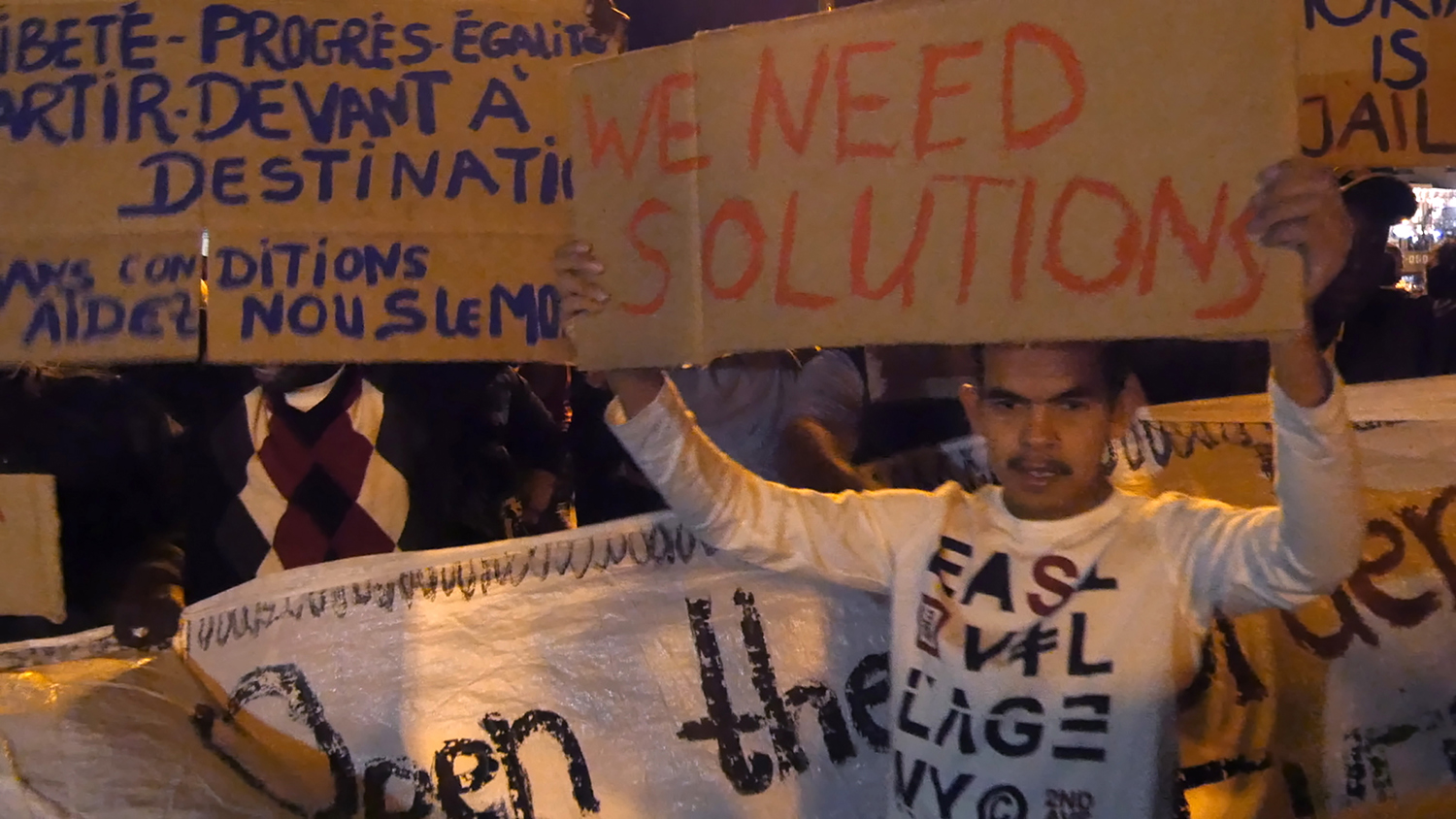 The video work is an immersive installation, which surrounds the audience with a display of screens and speakers. The work forms the narrative of a concatenated series of scenes that create tensions and relations with each other. The scenes include the closure of the borders between Greece and Macedonia in Idomeni in spring 2016, the brutal eviction of refugees from the harbour of Piraeus, where a vulnerable group of migrants had camped under the highway bridge.
Crossings is created by Angela Melitopoulos working with music composer Pascale Criton, video artist Angela Anderson, philosopher Maurizio Lazzarato, video activist Oktay Ince and schizoanalyst Paula Cobo Guevara.
The theoretical platform for the exhibition will be unfolded through a series of events. Find the programme and further info about the exhibition here.