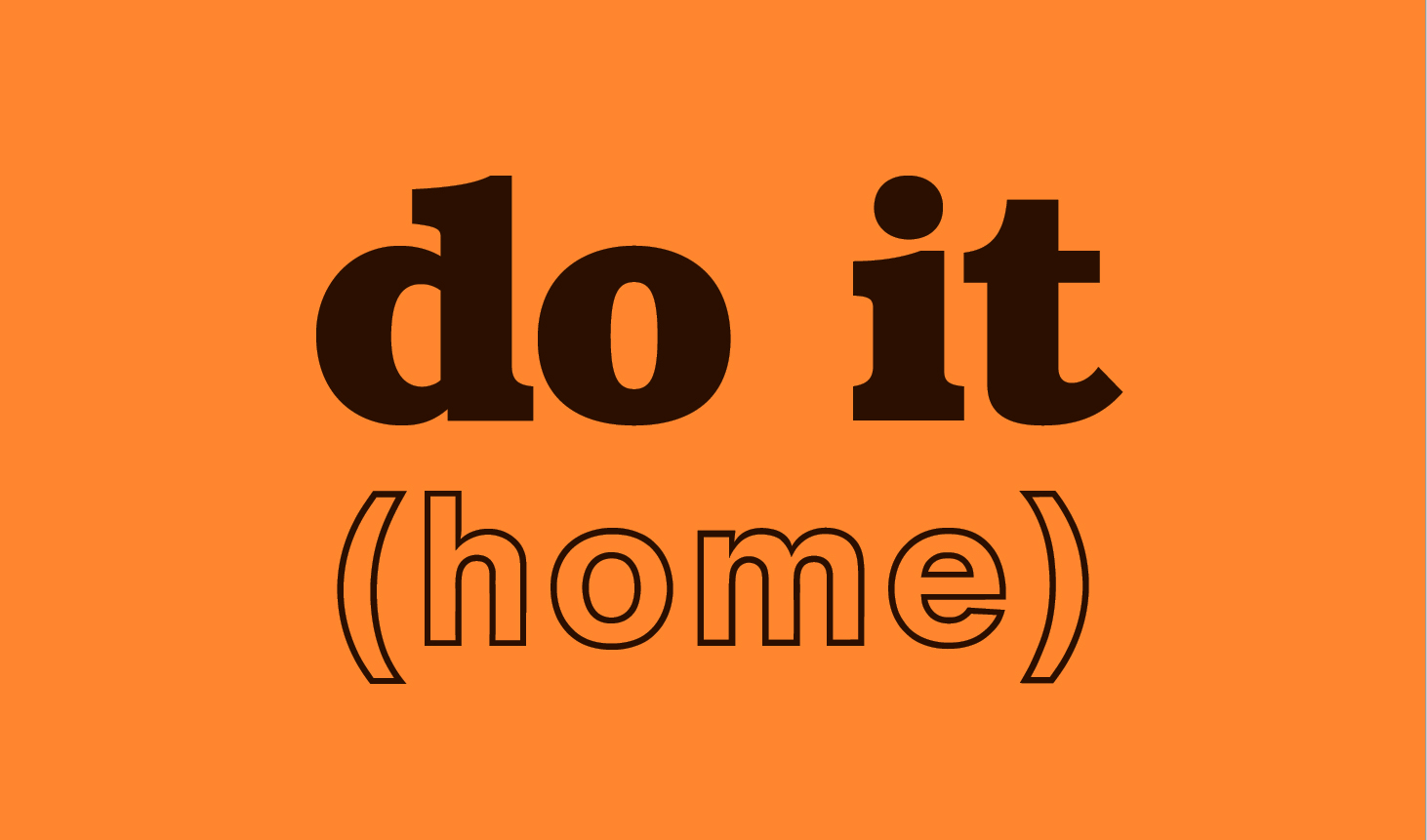 'DO IT': CREATE ART AT HOME DURING THE PANDEMIC
55 international artists have created instructions for works of art that you can make yourself at home. Kunsthal Charlottenborg is now launching the concept 'Do it (home)' in Denmark, working in collaboration with Independent Curators International (ICI) in New York and the world-renowned curator Hans Ulrich Obrist.
While the current Covid-19 restrictions are keeping many of us holed up in our homes, Kunsthal Charlottenborg launches do it (home) in Denmark – a concept which consists of instructions, created by 55 eminent artists, for creating works of art. With the launch, all Danes can explore the collection of instructions entirely free of charge, using them to create their own works of art envisioned and devised by prominent, internationally renowned artists such as Olafur Eliasson, Tracey Emin and Cao Fei.
Director of Kunsthal Charlottenborg, Michael Thouber, says:
The year before the coronavirus hit, Danish art museums and art galleries attracted more than four million visitors. Right now, we see how frustrated many Danes are at not being able to view art exhibitions during these times of lockdown. This makes us all the happier to offer this opportunity to create great art experiences at home.
The idea behind the exhibition do it (home) is to give everyone a break away from their screens and provide them with the opportunity to create a physical art experience at home. You follow the artists' instructions, enter their world and create a fully-realised work of art on their behalf. And when you are ready to return to the screen, you can share the piece you have created! Thousands of people from many other countries have already shared their works on Instagram under the hashtag #doithome, and now Danes can join them.
do it (home) was first conceived by Obrist and produced by ICI in 1995 as a collection of instructions for do-it-yourself art initially shown at art institutions around the world, including Nikolaj Kunsthal in Copenhagen. In the spring of 2020, a new version of do it (home) was launched as a response to the global Covid-19 pandemic, and it is this version now being presented by Kunsthal Charlottenborg in Denmark.
Read more about do it (home) at ICI:
https://curatorsintl.org/special-projects/do-it
Download all instructions for works compiled in the spring of 2020:
https://drive.google.com/file/d/13wG2OHYOqcebNYYFt-rjmD5z1qkXV0Zq/view
Download all instructions for works compiled in the autumn of 2020:
https://drive.google.com/file/d/11TDmSay_DswOCdUEwF1lV2hnc89eKue4/view