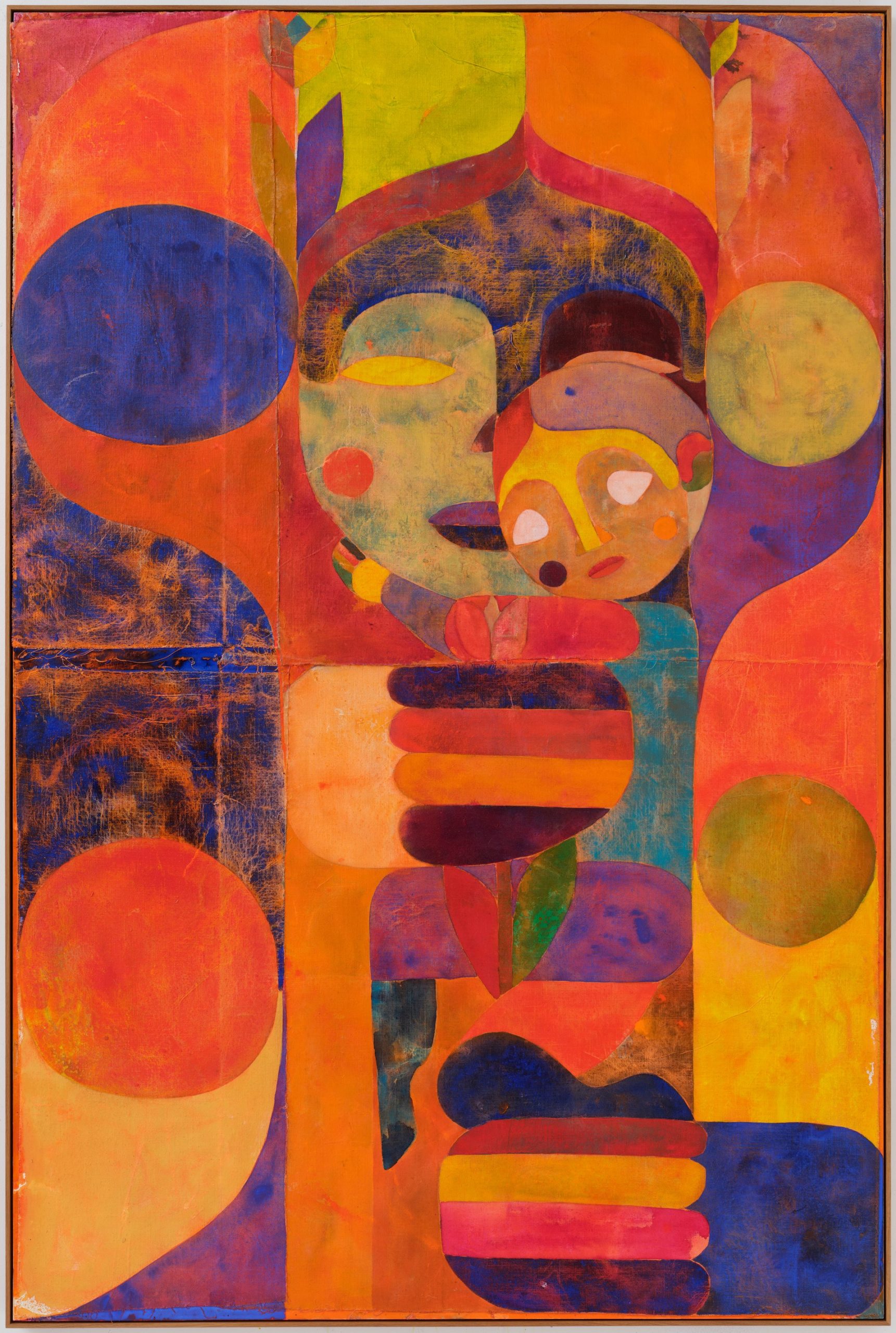 Look forward to a multitude of art experiences in 2023 at Kunsthal Charlottenborg
In the new year, you can experience everything from Alexander Tovborg's monumental paintings to Jeremy Deller's documentary look at our times, biennale all over the country as well as works by a wide range of talents and established stars from both Denmark and abroad.
Charlottenborg Spring Exhibition 2023
2 Feb – 5 Mar 2023
The Charlottenborg Spring Exhibition is among the most important open, censored exhibitions in Europe and has been an annual recurring show at Kunsthal Charlottenborg since 1857. The exhibition presents a selection of works by artists from Denmark and further afield across the genres of visual art, architecture, crafts and design. This year the jury consists of architect Peter Møller Rasmussen, artist Ann Sophie von Bülow, photographer Søren Rønholt, designer Nina Nørgaard, artist Julie Falk, artist Skjold Rambow and curator Isabella Hemmersbach. Further info here.
Jeremy Deller: Welcome to the Shitshow
15 Mar – 6 Aug 2023
This spring, Kunsthal Charlottenborg presents a solo exhibition featuring British artist Jeremy Deller. It will coincide with CPH:DOX, Copenhagen International Documentary Film Festival, which will take over Kunsthal Charlottenborg in March. The exhibition will accentuate documentary aspects of Deller's practice, which records extraordinary moments of our time. Through film, photography, graphic works and sculptural installations, Jeremy Deller draws a multifaceted and at times humorous portrait of English culture, examining a range of different communities and groupings where people are united by a common cause. The exhibition is curated by Henriette Bretton-Meyer. Further info here.
Afgang 2023
21 Apr – 21 May 2023
Afgang is the annual MFA Degree Show presented by this year's graduates from the Royal Danish Academy of Fine Arts' Schools of Visual Arts. The 2023 instalment celebrates 39 new talents and includes performance, film and painting as well as text statements and sculptural objects. The exhibition is presented in a setting steeped in tradition and history, specifically the large skylight halls at Kunsthal Charlottenborg—a building which opened in 1883 with the vision of promoting contemporary art. The exhibition is curated by Natalia Sielewicz, curator at the Museum of Modern Art in Warsaw. Further info here.
Alexander Tovborg: The Church
10 Jun – 6 Aug 2023
This summer, Kunsthal Charlottenborg presents Danish artist Alexander Tovborg in his most comprehensive solo show to date. The entire south wing is transformed into an immersive installation—a sacred space, where religious tenets are juxtaposed with liberating counter-narratives about faith and superstition, myths and rituals. At the same time, the brightly coloured compositions found in Tovborg's monumental paintings strike a tranquil note, offering scope for contemplation while illuminating universal themes such as sorrow and joy, anxiety and mercy. The exhibition is curated by Simon Friese and Naja Rasmussen in collaboration with Kunsthal Charlottenborg. Further info here.
Kunsthal Charlottenborg Biennale
19 Jun – 23 Jul 2023
In the summer of 2023, the Kunsthal Charlottenborg Biennale will reach audiences throughout Denmark. An international art exhibition presented out of doors in streets, train stations and bus stops across the nation, the Kunsthal Charlottenborg Biennale is held every other year with the intention of bringing contemporary art out to even more Danes. The biennale continues in the vein of Kunsthal Charlottenborg's previous nationwide exhibitions Yoko Ono—Transmission (2017), It's Urgent! (2019) and Poet Slash Artist (2021). The 2023 Kunsthal Charlottenborg Biennale will be curated by Hans Ulrich Obrist and Jeppe Ugelvig. Further info here.
Click here for full exhibition program.
Practical information
Exhibition program spring/summer 2023
2 February – 6 August 2023
Kunsthal Charlottenborg, Kongens Nytorv 1, 1050 Copenhagen K
Free admission Wednesdays at 17.00-20.00 and to all exhibition openings.
Kunsthal Charlottenborg's exhibitions in 2023 are generously supported by the 15 June Foundation, Augustinus Foundation, Axel Muusfeldt Foundation, Beckett Foundation, Danish Arts Foundation, Dreyers Foundation, Knud Højgaard's Foundation, Obel Family Foundation, Aage & Johanne Louis-Hansen Foundation.